Northern Connector Project

Project Overview
The $885 million Northern Connector will be a six-lane, 15.5 kilometre motorway providing a vital freight and commuter link between the Northern Expressway, South Road Superway and Port River Expressway.
This project will focus on delivering economic benefits to the local South Australian community including creating 480 full-time equivalent jobs each year during construction.
At least 50% of all jobs to be filled by northern suburbs residents.
At least 90% of on-site labour hours to be undertaken by South Australians.
At least 20% of all on-site labour hours to be undertaken by ex-automotive industry workers, Aboriginal people, people facing barriers to employment and trainees and apprentices.
The Australian Government has committed $708 million to the project, with $177 million from the South Australian Government.
The project is scheduled for completion in late 2019.
---
Latest News
---
South Road Superway night works - ramp closure and detour
The South Road Superway off-ramp to the Salisbury Highway will be closed for two nights on Tuesday 26 March and Wednesday 27 March 2019 (weather permitting) between 7pm and 5am to enable the removal of light poles and road signage.
Access to the Salisbury Highway will be maintained via a detour to the Hanson Road Interchange (refer to map).
Speed and lane restrictions will apply in the vicinity of the works, including the South Road Superway. Signage and traffic management will be in place to advise motorists of changed conditions.
---
Explore our interactive map to see what's happening locally
Click or tap on the dots to see how the new road and bridges are taking shape - and learn what this project means to our community. We will be adding more dots during the next few months, so keep exploring...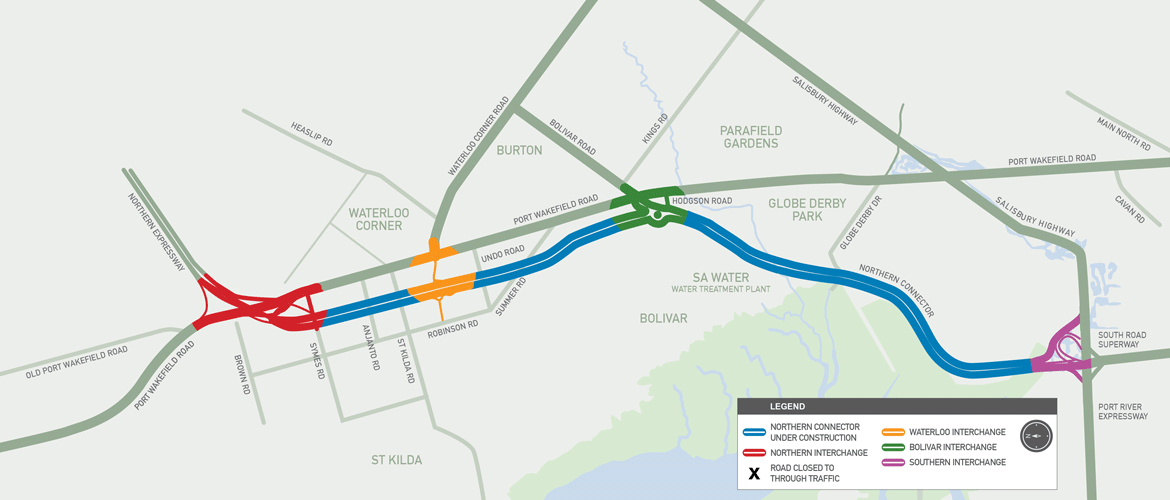 Community
People
Projects
Click the icons on the map for project information
Northern Interchange
Check out this drone footage showing progress at the Northern Interchange and the extensive earthworks well underway for the construction of the 6 lane motorway.
Concrete batch plant
The Northern Connector project will be SA's first major concrete road. To support construction, a concrete batch plant has been built at the project's main site compound at NorthHub, Waterloo Corner. Throughout the project, it will produce 175,000 cubic metres of concrete – enough to fill 70 Olympic sized swimming pools! Learn more here.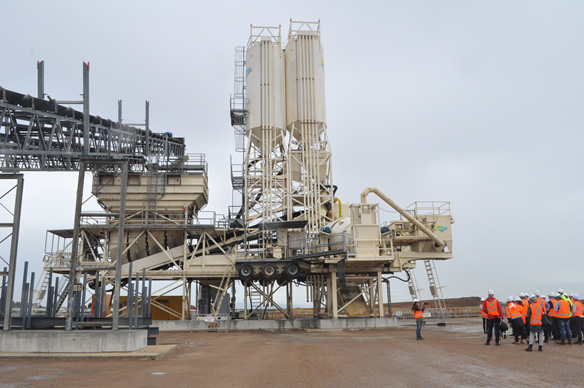 New beginnings for Rebecca
Meet Rebecca - one of the ex-Holden workers on the $885 million Northern Connector Project at Waterloo Corner. The project is providing jobs for former auto industry workers, with more than half the workforce to come from the northern suburbs.
Creating opportunities
Six Northern Connector employees achieved a Certificate II in Civil Construction. Learn more about how NorthHub facilitated this training here.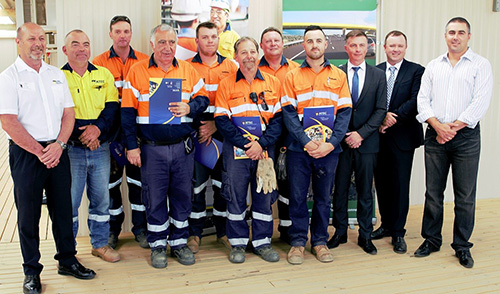 Port River Expressway Bridge Construction - January 2019
Another key milestone for the Northern Connector Project is nearing completion, with the new bridge over the Port River Expressway, which will connect the South Road Superway and the new Northern Connector, targeted for opening in the coming months.Learn more here.
International Women's Day 2019
The Northern Connector Project Team celebrated International Women's Day with a morning tea on site. See more here.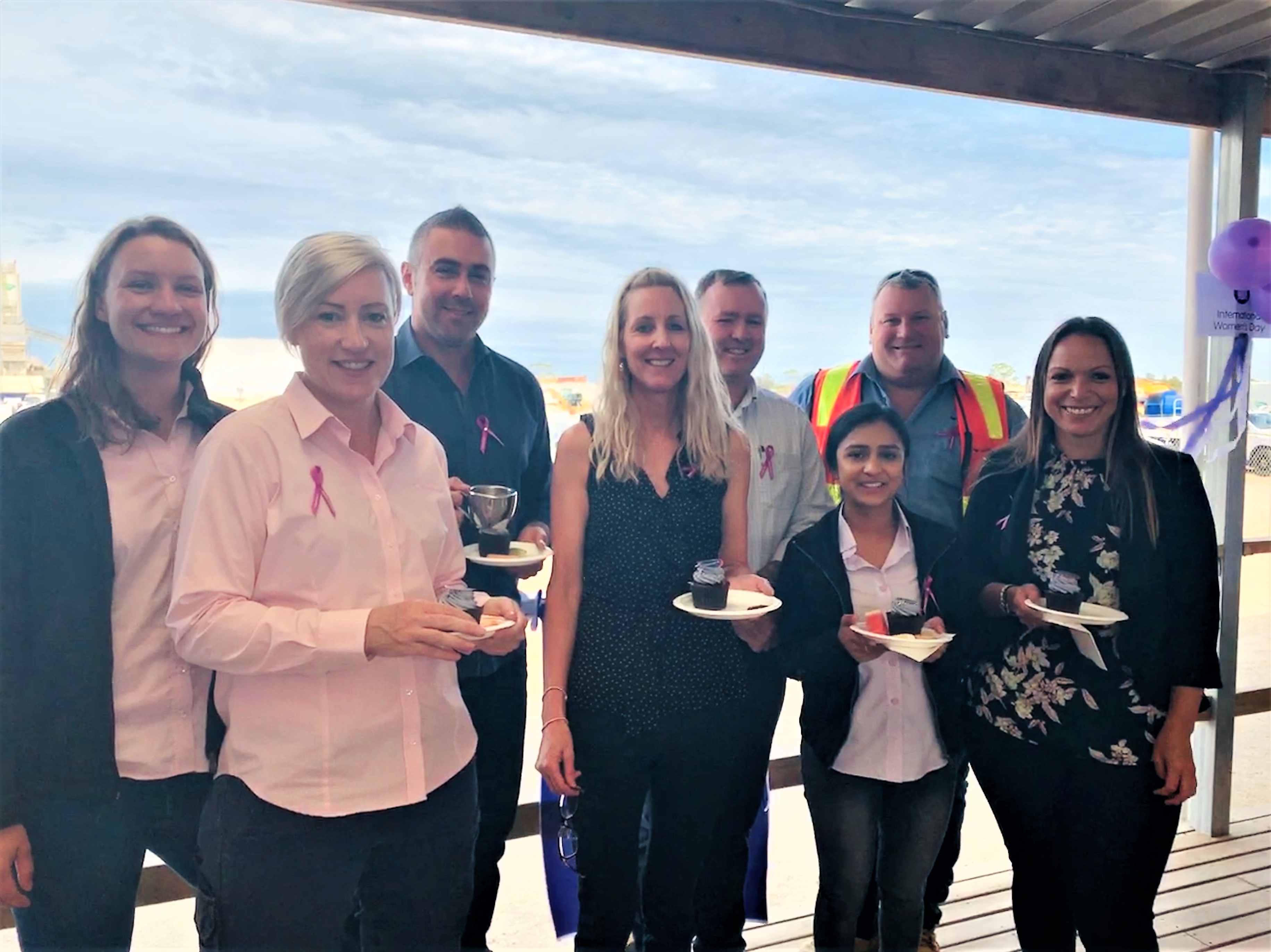 Concrete paving is underway!
Concrete paving is underway for South Australia's first major concrete road! Read more about this here.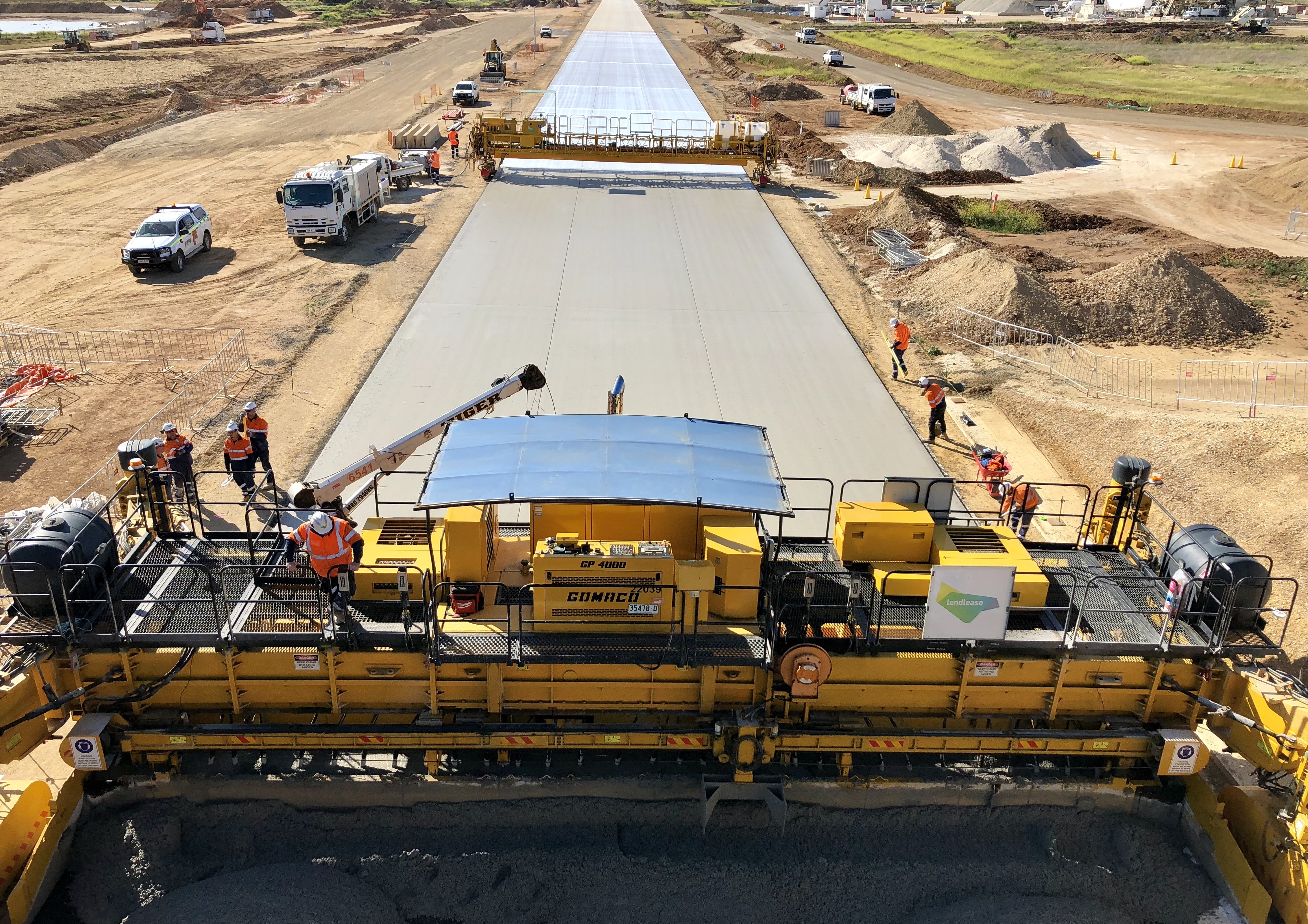 ---
---
NorthHub
Major contractor Lendlease have established

– an employment, skills and training centre to help northern jobseekers secure some of the 480 jobs a year on average on the project.

is a one-stop shop for vocational education and training, and other service providers to meet on-site with industry partners, subcontractors and workers.
A dedicated 'Employment Development Team' has been established to work closely with the Northern Connector Jobs Taskforce to maximise opportunities for local workers.
Please visit www.northhub.sa.gov.au for more information.
---